Find Your Dream Home

Need help finding your dream home? Whether you are moving down the street or relocating, we have the local expertise and resources to help you find the perfect home or condo for you and your family. We work closely with our clients to understand your real estate needs and goals to help you find the best home at the best possible price.

My Home Tracker - Want to get emails showing all the new homes for sale that meet your needs? Sign up for the free My Home Tracker today and you'll get results sent straight to your inbox!

Featured Listings - Take a look at some of our featured listings. Call for a complete list of all the properties that match your specific needs.

Community Information - Maps, recent home sales, demographics, school reports, crime statistics, houses of worship and much more!

Buyer Resources - Informative articles about buying real estate.

Mortgage Loan - To get you started in the process of buying a home, here is a link to a lender to get that process started.


Mortgage process and steps in the home loan process: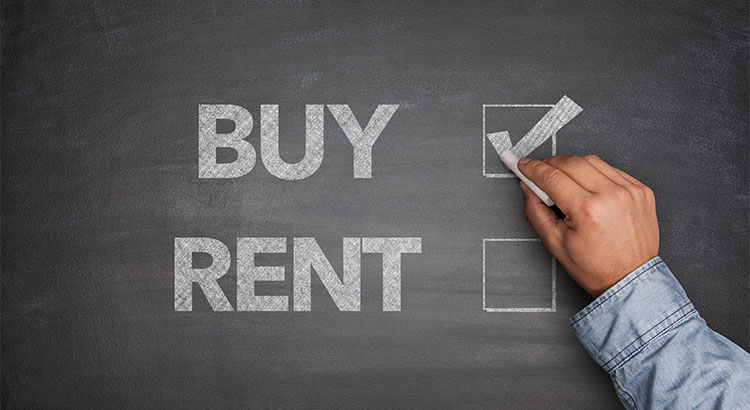 A study by GoBankingRates looked at the cost of renting vs. owning a home at the state level and concluded that in 39 states, it is actually 'a little' or 'a lot' cheaper to own (represented by the two shades of blue in the map below).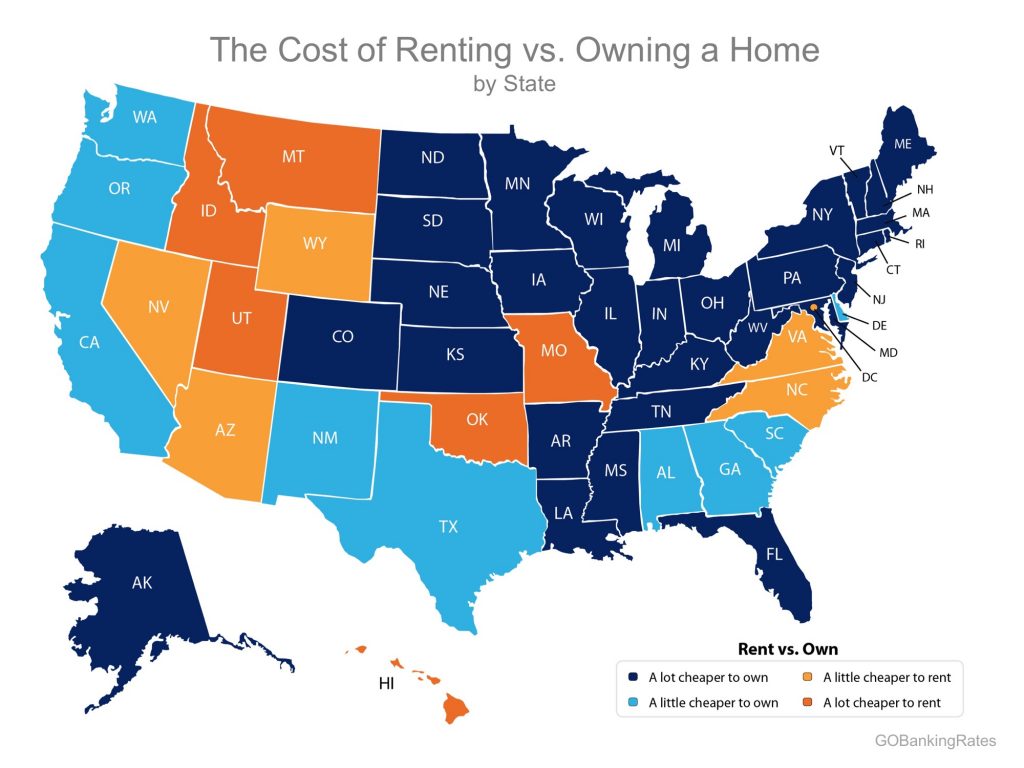 One of the main reasons owning a home has remained significantly cheaper than renting is the fact that interest rates have remained at or near historic lows. Freddie Mac reports that the current interest rate on a 30-year fixed rate mortgage is 3.91%.
Nationally, rates would have to reach 9.1%, a 128% increase over today's average of 4.0%, for renting to be cheaper than buying. Rates haven't been that high since January of 1995, according to Freddie Mac.
Bottom Line
Buying a home makes sense socially and financially. If you are one of the many renters who would like to evaluate your ability to buy this year, let's get together and find you your dream home.
At this time in 2019, it's too difficult to transfer funds from China so more Asian buyers are requiring home mortgages / loans. Here is a Mandarin speaking lender that can accommodate an Asian buyer. A foreign loan will require a bit more time and will need at least a 45 day escrow.